The SmartARC™ system is an advanced Power Input Optimization System.  It uses Artificial Intelligence algorithms to set on-line the best tap and arc reference through the heat considering:

    - Heat stage
    - Slag level
    - Arc stability
    - Scrap Mix
    - Power Equipment Restrictions

Features:
    - Optimizing tool to operate with longer arcs and higher secondary voltages.
    - Uses classic control strategies, as well as the Artificial Intelligence algorithm.
    - Optimizes and integrates Electric and Chemical Energy allowing to add control modules to integrate the complete SmartFurnace functionality.

Proven typical benefits:
    - 2% savings on energy consumption
    - 3% average power increase
    - Power-on time reduction of 3%
    - Electrode consumption reduction of 8%
    - Flicker reduction of 10%
    - Tons/Hr increase up to 5%

For more detailed information please click HERE.

---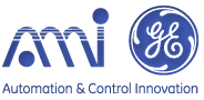 AMI GE is an international automation and control solutions company. They automate industrial processes in diverse industries such as: Steel, Cement, Pulp & Paper, Oil and Gas, Automotive Industry, Mining, among others.

AMI GE offers industry leading equipment, software & services in the areas of Drive Systems, Meltshops and Industrial Automation.

AMI GE is your best ally, in the optimization, control, efficiency, standardization, and security of your processes. AMI GE offers custom fit solutions for all your requirements.