Many industries require air heaters for heating, drying, calcining, melting, and chemical processing applications—and PCC has equipped them with energy efficient, reliable and robust industrial air heaters since opening their doors. PCC's custom designs are proven in hundreds of successful installations worldwide.

Their industrial and process air heaters are classified into two groups: direct-fired and indirect-fired.

    1. Direct-fired air heaters – Achieve the desired amount of air heating through direct contact of the air heater products of combustion
        with the downstream process.
   
    2. Indirect-fired air heaters – Typically employed when the air heater products of combustion cannot contact (or contaminate) the downstream
        process and must indirectly heat a process air stream. This indirect heating of the process air is typically achieved by adding a gas to gas Industrial
        Heat Exchanger at the discharge of the air heater. The industrial heat exchanger transfers the available heat contained in the air heater hot products
        of combustion to a process air stream, while keeping the process air stream segregated from the air heater products of combustion.

PCC offers both types of heaters in a wide range of standard sizes. They can also custom-engineer precisely what you need.

For more detail on Industrial Air Heater applications and specs, please click HERE.
---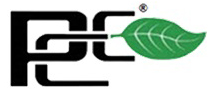 Process Combustion Corporation (PCC) has been headquarters in Pittsburgh, Pennsylvania since 1969. Located in the South Hills, together with sister company Bloom Engineering, they are both member companies of Sterling Industries PLC.

PCC designs, engineers, and supplies thermal oxidizers, afterburners, incineration systems, and biofiltration technology that destroys liquids, gases, fumes, vapors, and malodorous compounds.

Their expertise and experience in hazardous waste incineration, VOC destruction, and acid gas systems is complemented by knowledge, understanding and practical know-how of heat recovery boilers, heat exchangers, wet scrubbers, baghouses, and electrostatic precipitators. 

With more than 1,000 systems successfully operating throughout the world, they've custom designed systems for many Fortune 500 companies ranging from $5,000 to more than $11 million.