Bronx Cut-to-Length Lines incorporate latest control technology ensuring the highest level of consistency to meet the demands of today's work place.

Bronx lines are custom designed to specific individual needs, whether processing thin gauge surface sensitive aluminum alloys or hot rolled high tensile steel, Bronx has the solution.

Bronx manufacture a wide range of cut to length lines to suit all applications:
     - Roll Feed
     - Stop/start
     - Flying Shear
     - Rotary Shear
     - Multi-blanking
     - Bronx cover the range of thickness from minimum 0.15mm to maximum 16mm and widths from 500mm to 2500mm

Features available from Bronx include:
     - 'Rotacut' Rotary Shear
     - Precision Levelling
     - Auto Slitter – servo controlled cutter positioning and gap setting
     - Auto coil loading
     - Paper or plastic film application
     - Edge Trimming
     - Strip Oiling
     - Quick roll change or cassette type precision levellers
     - Airfloat,Vacuum or Magnetic Stacking
     - Surface inspection
     - Banding / Packing

For more detail on complete Cut-To-Length Lines, please click HERE.
---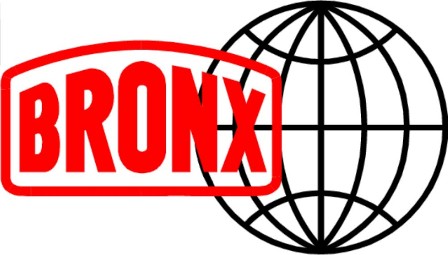 Bronx provides a complete service including turnkey supply, engineering, purchasing, project management, training, technical advise, etc. All Bronx lines offer the following benefits to our customers:
- Bronx designed and European manufacture
- Supervision of installation and commissioning
- Full training package for operators and production personnel
Bronx is a global company with locations in the UK, Australia, Slovakia, South Africa and Russia; and sales representatives worldwide.