Bronx Slitting Lines are designed and built to the highest specification for processing a range of ferrous and non-ferrous materials for service centres and mills around the world.

Bronx offer slitting lines designed to maximize:
     - Efficiency and Productivity
     - Availability
     - Safety
     - Ease of operation

Bronx cover the range of thickness from minimum 0.15mm to maximum 16mm and widths from 500mm to 2500mm.

Features if these lines are selected depending on material types and include:
     - High accuracy slitters
     - Single eccentric
     - Double eccentric
     - Slitter head change type
     - Rail System
     - Airfloat System
     - Tool Change
     - Tool storage and set-up capstan
     - Conventional tooling
     - Shimless tooling
     - Tension Units
     - Tension Drag Pad
     - Roller Tension Unit
     - Combination Tension and Feed Up Unit

Benefits of Bronx lines include:
     - Entry coil preparation
     - Ergonomically designed slitter heads
     - Advanced tool and scrap management
     - Reduced time for set up
     - Non-marking tension units
     - Auto strip feed
     - Latest coil strapping and packing equipment

Bronx also offer a full range of accessories including tooling, stripper rings, separator tooling and off line set up rigs.

For more detail on complete Coil Packaging Lines, please click HERE.
---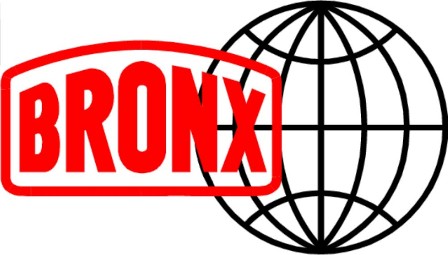 Bronx provides a complete service including turnkey supply, engineering, purchasing, project management, training, technical advise, etc. All Bronx lines offer the following benefits to our customers:
- Bronx designed and European manufacture
- Supervision of installation and commissioning
- Full training package for operators and production personnel
Bronx is a global company with locations in the UK, Australia, Slovakia, South Africa and Russia; and sales representatives worldwide.