Bronx is recognized as a specialist supplier of Automotive Steel Recoiling & Inspection Lines and have supplied lines to many of the leading producers in recent years.

Each Automotive Steel Recoiling & Inspection line is specified to suit the requirements of the customer and can take many different forms depending on the specific material type and condition.

The main function of these lines is to provide final inspection of the finished product before shipment and as such it is important to carry out this task without causing surface finish damage or defects during the process. Bronx engineers fully understand this requirement and take great care during all stages to enable us to include a non-marking guarantee with each line.

In addition to the minimum requirement of inspection and recoiling, other main features can be added such as:
     - Edge Trimming and scrap removal
     - Coil dividing
     - Reclamation – Non-prime removal and Prime Coil Build Up
     - Tension Levelling
     - Strip Cleaning
     - Coil joining
     - Width and thickness measurement
     - Electrostatic re-oiling

Technology
Bronx have proven in-house technology for the main equipment and work with industry recognized suppliers for specialist equipment.

Innovative technology included as standard on Bronx lines include:
     - Automatic coil loading
     - Auto-set trimming
     - Auto feed up scrap baller
     - Roll cleaning
     - Custom designed inspection station
     - Tension Levelling with optimum pre-set system

Electrical Drive & Control System
A critical element of this type of line is the Electrical Control System.

Our experienced electrical team work together with the chosen equipment supplier during design and commissioning to make sure that the required performance is achieved by this system to enable us to meet our non-marking guarantee.

For more detail on complete Automotive Steel Recoiling & Inspection Lines, please click HERE.
---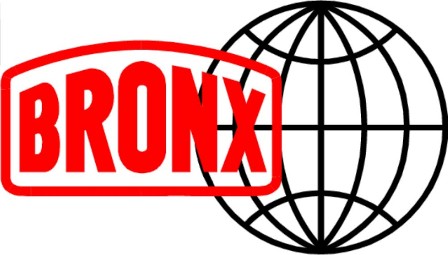 Bronx provides a complete service including turnkey supply, engineering, purchasing, project management, training, technical advise, etc. All Bronx lines offer the following benefits to our customers:
- Bronx designed and European manufacture
- Supervision of installation and commissioning
- Full training package for operators and production personnel
Bronx is a global company with locations in the UK, Australia, Slovakia, South Africa and Russia; and sales representatives worldwide.