Bronx designs and manufactures a range of robust Coil Strip Joiners for continuous process lines. The Bronx  Coil Strip Joiner is a low maintenance, self-contained unit capable of producing a fast, robust joint in a range of strip materials and thicknesses.

Coil Strip Joiner Features
     - Robust floor mounted machine
     - Suitable for steel, stainless steel, aluminium and other alloys
     - Single or Double Row
     - Multi-segmented long-life die-set allows replacement of individual punch / die sets
     - Good access to die-set from all sides for easy removal
     - 9 second Joining Cycle
     - Maintains pass-line during joining operation
     - Interlocking joint provides maximum strength and miniumum impact on rolls
     - Joint clearance allows passing of threading material for increased joint strength
     - Two-handed control for operator safety
     - Designed for integration into process line with external control

Options
     - Integrated or Separate Hydraulic power Unit
     - Hole Punch for joint tracking
     - Entry and Exit Rollers
     - Entry and Exit Tables
     - Designed for Stand-Alone Operation with on-board control
     - Spare Die-Sets
     - Customized designs

STRIP-LOKTM Portable Strip Joiner

Bronx is an authorized distributor of the DJH Designs inc, Equipment. The STRIP-LOKTM  Sheel Metal Joiner is a portable strip-joining machine which is compact and light weight, to be used in places where it's otherwise difficult to work. It is a fast, safe, effective way to rejoin torn strip and get the line back up and running.

The joiner can be easily handled by one person. It operates pneumatically, so it can be used safely anywhere there exists a compressed air outlet. There are no staples or other consumables. The torn ends of the strip are simply overlapped and the joiner positioned over them. The operator depresses the trigger, and in just two seconds, the STRIP-LOKTM  Joiner has punched and folded a join through the two sheets, achieving a high tensile strength join.

For more detail on the Coil Strip Joiners, please click HERE.
---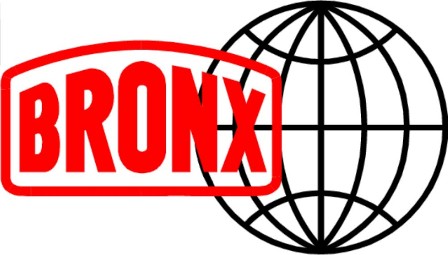 Bronx provides a complete service including turnkey supply, engineering, purchasing, project management, training, technical advise, etc. All Bronx lines offer the following benefits to our customers:
- Bronx designed and European manufacture
- Supervision of installation and commissioning
- Full training package for operators and production personnel
Bronx is a global company with locations in the UK, Australia, Slovakia, South Africa and Russia; and sales representatives worldwide.