Bronx has been manufacturing Coil Color Coating Lines since 1970 and has over 45 references worldwide.

"Color Coating" is a term used to describe the application of a decorative and / or protective organic coating to metal supplied in coil form. The type of metals coated include: Steel, Galvanized Steel, Aluminum and Steel / Aluminum Composites.

Bronx supplies a range of coil coating lines from entry level stop / start lines through to fully continuous high speed lines. The Bronx warehouse lines: the Modular and Compact are proving to be popular choices for those entering the coil coating market or those wishing to to do short runs or niche colors or patterns.

Bronx offers a choice of gas or Infrared curing ovens. With extensive references in both curing modes, they ensure customers can select the most economical curing system with a guaranteed product quality.

Bronx  Color Coating lines include a wide variety of design features that produce a high quality product suitable for markets including:
     - Roofing and wall cladding
     - Guttering
     - Fence and walls
     - Building products
     - Cool room panels
     - Roofing tiles
     - Drum ends
     - Housings and casings
     - Rainwater goods
     - Whitegoods (appliances)
     - Industrial furniture and racking
     - Office furniture

With more than 40 years of experience in Color Coating Line design, operation and manufacture, Bronx is able to offer much more than quality equipment.

Bronx offers the following services to our customers:
     - Project feasibility
     - Equipment design
     - Installation and commissioning
     - Technology transfer
     - Training of operators and production personnel
     - Product testing
     - Downstream Equipment
     - Ongoing technical support

Their experience and operating expertise allows Bronx to guarantee the painted product off all Bronx Color Coating Lines.

For more detail on complete Color Coating Lines, please click HERE.
---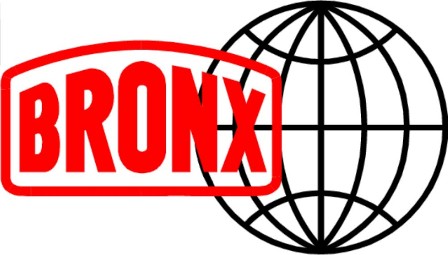 Bronx provides a complete service including turnkey supply, engineering, purchasing, project management, training, technical advise, etc. All Bronx lines offer the following benefits to our customers:
- Bronx designed and European manufacture
- Supervision of installation and commissioning
- Full training package for operators and production personnel
Bronx is a global company with locations in the UK, Australia, Slovakia, South Africa and Russia; and sales representatives worldwide.