AMI GE Drive Systems brings a solid record of outstanding performance in the design, fabrication, installation and commissioning of drive systems and PLC control systems.

A deep understanding of the process of the control equipment has been the key to the success of AMI GE for the supply of economical, reliable, and easy to integrate and maintain systems.

AMI GE offers solutions for revamping or new facilities, with prove solutions for the following applications:

     - Reversing Cold Mills
     - Tandem Cold Mills
     - Pickling Lines
     - Galvanizing Lines
     - Tension Levellers

For more detailed information on the AMI GE Drive Systems, please click HERE.
---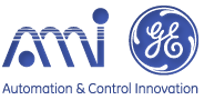 AMI GE is an international automation and control solutions company. They automate industrial processes in diverse industries such as: Steel, Cement, Pulp & Paper, Oil and Gas, Automotive Industry, Mining, among others.

AMI GE offers industry leading equipment, software & services in the areas of Drive Systems, Meltshops and Industrial Automation.

AMI GE is your best ally, in the optimization, control, efficiency, standardization, and security of your processes. AMI GE offers custom fit solutions for all your requirements.