AMI GE utilized all its extensive experience in steel making to design the best performing Electrode Arc Regulator possible.

The DigitARC™ PX1 is an Electrode Regulator for small EAF's & LF's

The regulation loop is implemented in a fast dedicated system that reads the secondary voltages and currents and closes the loop providing the references to the hydraulic valves or motor drives to maintain a given I/Z setpoints.

All interlocking functions are implemented in the existing/new EAF PLC System. Setup and monitoring of the electrode regulation system is done through HMI screens over the network.

Power profiles are stored in the system to be used based on the scrap characteristics.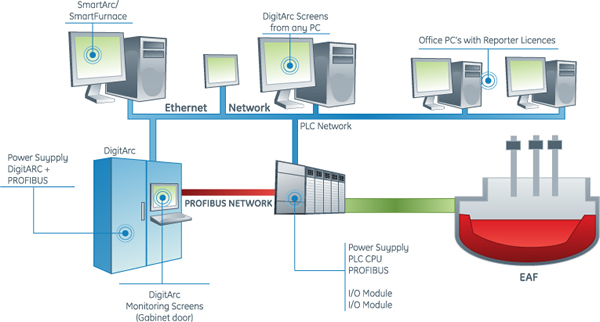 For more detailed information please click HERE.

---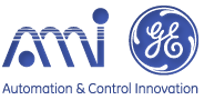 AMI is an international automation and control solutions company. They automate industrial processes in diverse industries such as: Steel, Cement, Pulp & Paper, Oil and Gas, Automotive Industry, Mining, among others.

AMI offers industry leading equipment, software & services in the areas of Drive Systems, Meltshops and Industrial Automation.

AMI is your best ally, in the optimization, control, efficiency, standardization, and security of your processes. AMI offers custom fit solutions for all your requirements.